Do You Have A Project We Can Help With?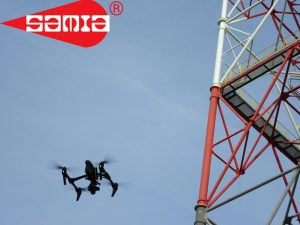 We can perform aerial Flares surveys. From ground level we manage the drone operator, supported by the crew's camera monitor.
The entire survey is carried while the flare is operating, without any harm, as it might be when using helicopters, saving bureaucratic procedures, money, and time.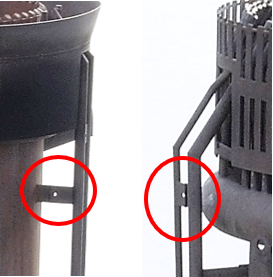 Most of the areas where urgent repairs are recommended can be instantly detected.
Every operational detail and possible malfunctions can be observed and further studied if necessary.
All corrective actions and quantity and type of parts to be purchased can be programmed in advance.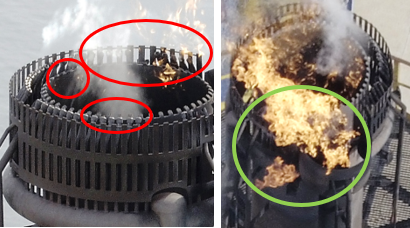 TIPS REPAIR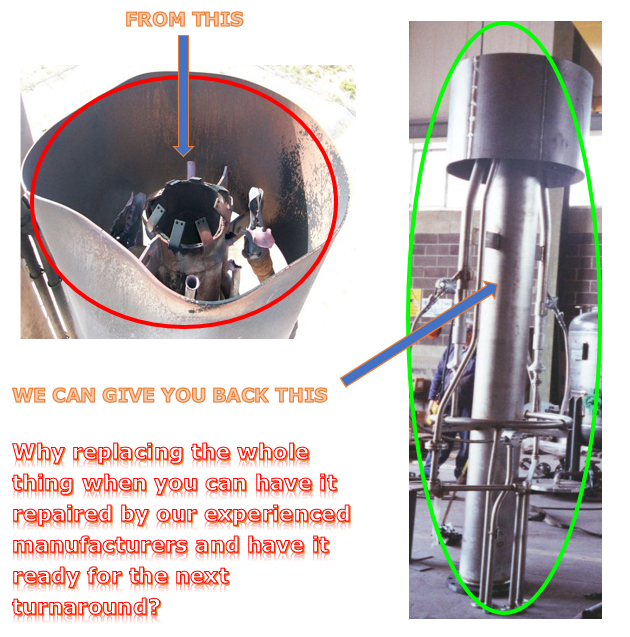 In certain severe operating condition Flare Tips might get damaged rapidly.
It's a common practice to totally replace such Tips at the first suitable shut down.
Samia® Italia offers the possibility to have the damaged Tip repaired, such will lead to a great saving compared to complete Tip replacement and gives ready availability of a Capital Spare Tip ready to install any time it's needed.
How do you manage finding this on top of your stack?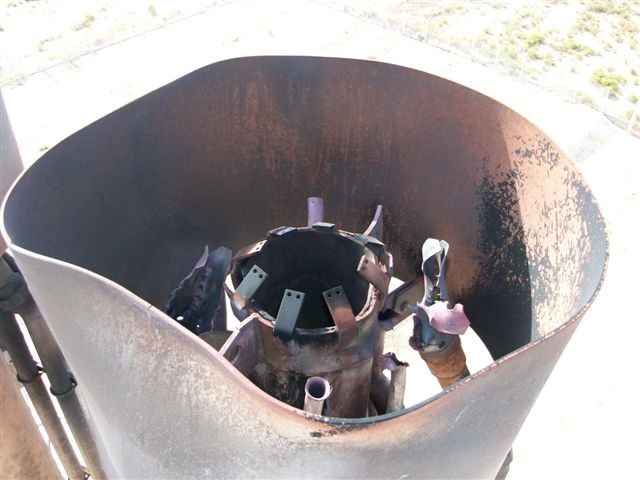 Most common consequences are
Leaks
Difficulties in ignition sequence
Pilots Malfunction
Damage increase on Tip
Risk of hot parts falling from top of Flare
Samia® Italia is the solution to your problem
Together we will check your need to keep the flare in operation.
We will program with your staff the shutdown/start up dates.
We have the expertise to understand
Together we can determine within which limits you can operate your flare and how serious situation is.
You will obtain a dedicated service including
Experienced technicians to supervise site mechanical personnel
Attention of Samia® Italia staff until end of the urgency
Coordination with your engineers to mitigate Flare misoperation
Organization of the crew for our EXCLUSIVE DRONE survey
On urgency please contact Samia® Italia srl:
+390396065920               info@samiasrl.com
The most suitable technology to safely minimize the environmental impact of VOC, Carbon Monoxide, Natural gas (Methane), toxic gases like hydrogen sulfide (i.e., sour gas), etc. into less toxic compounds before releasing them into the atmosphere. SAMIA Italia engineers will evaluate the existing vent system and gas composition to convert it safely and effectively into a flaring system.